Algae is a nuisance that virtually every aquarium keeper will have to battle at some point. It is estimated that there is anywhere from 30,000 to over a million species of algae. Fortunately, the number of algae strains commonly seen in aquaria is fairly low, and few if any are actually harmful for the fish. Certain fish love to eat certain types of algae, so in some cases a small amount of algae can be beneficial. But for the most part we try to eliminate algae from our tanks because it looks bad, and why would anyone want to keep an ugly aquarium?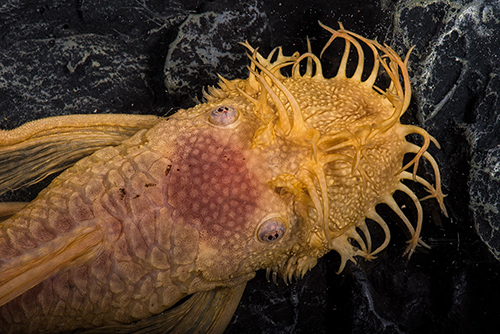 What is Algae?
There is some disagreement over what algae truly is, and there are some organisms that we refer to as algae that are very different from any true definition of algae.
Depending on the source, algae may be considered a plant or a protist. Blue-green algae, the slimy film algae that can quickly cover all surfaces of an aquarium, are actually a type of bacteria called Cyanobacteria.
Whatever the type, and however they're classified, algae do share certain characteristics in common. Most notable of these is the ability to grow and thrive solely off the energy from light, even in the absence of many other nutrients.